Rascal Mobility
Tiller Weather Cover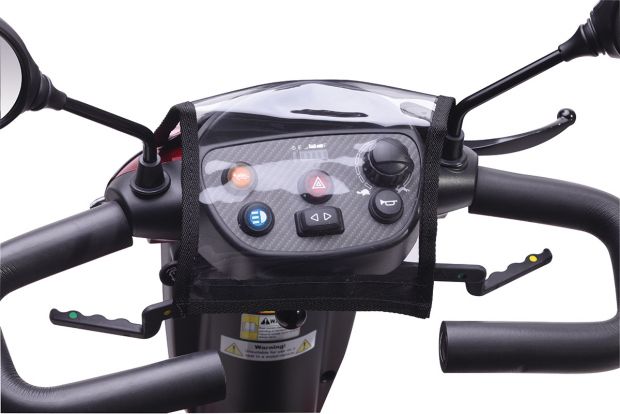 Tiller Weather Cover
Our Scooter Control Panel Cover can be used to protect the controls of a mobility scooter from bad weather. The use of a transparent material allows the owner to still see & access the controls. The lightweight & small size of the cover makes it easy to store, ensuring that it is always there when required.
Compatible with all Rascal Mobility Scooters.
Enquire about this product
What our customers say...
This is to let you know, that the package containing the Saddle Bag (RAL0001-BLUE) arrived safely at 09:45 pm this morning (Wednesday 13th February). I opened the packages, and found the content item in good order.
Yet again, I have to say that both Electric Mobility and Regent Mobility perform an excellent and absolutely first class service, and I thank you both.
Kindest regards - Mr Nicholls

-Mr Nicholls - Regent Mobility customer

I am writing to 'thank you' for your prompt and efficient service, also for your help in getting the right part and patience with myself.
My customer, Mrs S was very grateful at how quick her scooter was back to her, so her husband could use for urgent upcoming appointment.
So thank you from us both for the 100% service.

-Carol - The Hearing & Mobility Store, Gloucester