Related Ranges
Transportable scooters
Win Percy's Goodwood Festival of Endurance & Speed
Winston "Win" Percy is a former motor racing driver from England.


Recently he took a trip over to the West Country from his home in Jersey to buy a scooter to use at the Goodwood Festival and went straight to see our friendly and trusted Dealer Richard Binnie at Active Mobility Poundbury, Dorset. Richard says "It's always a pleasure to see Winston in my shop when he's in the local area paying a visit to his son; he's a man full of insightful stories and a truly lovely bloke."

To continue his love for the driving hobby, whilst at the Goodwood Festival of Speed 2015, an unmissable motoring event of the Summer in his diary, he watched and enjoyed this year's 'Flat out and Fearless and Racing on the Edge' which celebrated some of the most spectacular drivers and moments from motor sport's past and present. Percy claims "I love my Rascal Liteway 8 and it has really helped me at the show."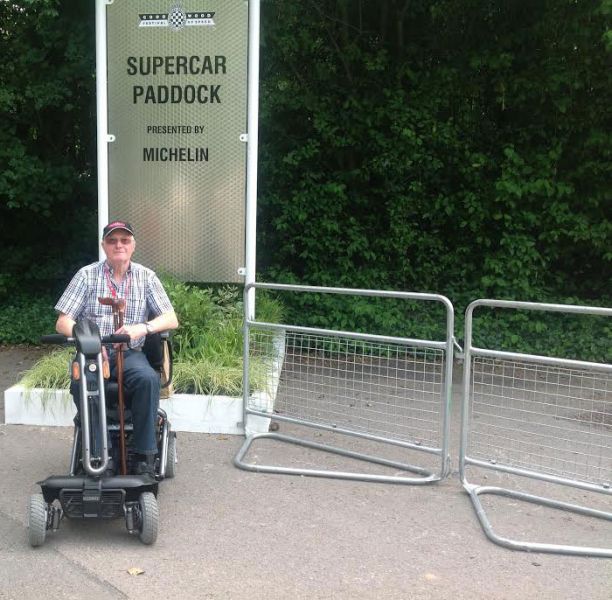 Percy was British Touring Car Champion three times, and remains the most successful non-Antipodean driver ever to compete in Australia's premier national motorsport event: the Bathurst 1000km.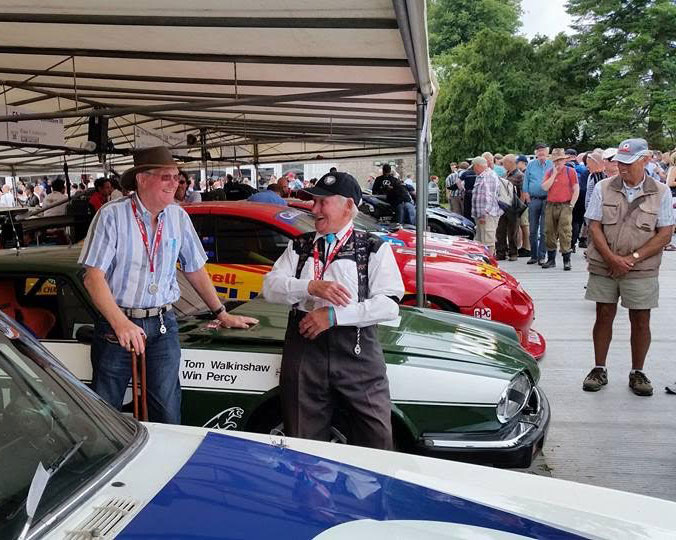 After an accident in 2003 Percy was left paralized from the waist down and is sadly unable to compete in future races, however he is still a regular visitor to motor racing events around Britain.

He competed in many classes of motorsport during his long career (1964-2002), but is perhaps most famous as one of the greats of touring car racing.
Joe Saward of Autosport magazine once described him as being "often regarded as the World's Number One Touring Car Driver".